Wouldn't it be great if there was a professional team of highly qualified engineers that specialises in innovative and creative solutions?
Luckily there is.
The Controlweb team service the New Zealand and to a lesser extent (but only for the moment), Australia, creating positive results and efficiencies for every project we work on.
Whether your equipment or systems need automation, streamlining, fault prevention or added efficiencies, we have the solution for you.
We see every task, challenge and project as an opportunity, and our team has the experience and ability to successfully deliver creative engineering solutions, such as:
Our automation skills:
Process automation – PLC, SCADA, DCS
Plant floor to business system integration
Telemetry and RF networks
RFID design and implementation
Software application development
Hardware and software integration
 Our management skills:
Computerised Maintenance Management System implementation
Business analysis
Business case development
Project management
Total asset life cycle financial planning
Our skilled engineers are experienced in managing, designing and commissioning systems from the ground up. Together we form a team that provides vertical integration solutions from the factory floor to the boardroom. 
Our project management skills complement our technical skills to ensure our projects are completed on target, within budget and have the best chance of success. 
Through proper documentation of desired business outcomes, communication with stakeholders and adherence to project procedures, we work hard to provide our clients with tangible business benefits. 
As a team, we have extensive knowledge of the industrial automation and control arena, across a number of industries including:
Food and beverage
Mining
Oil and gas
Water and wastewater
Laboratory automation
Because of our collective knowledge of this wide range of industries we can implement a solution that won't compromise your underlying process principles. 
Get in touch with us today to discuss how we can help you or your business.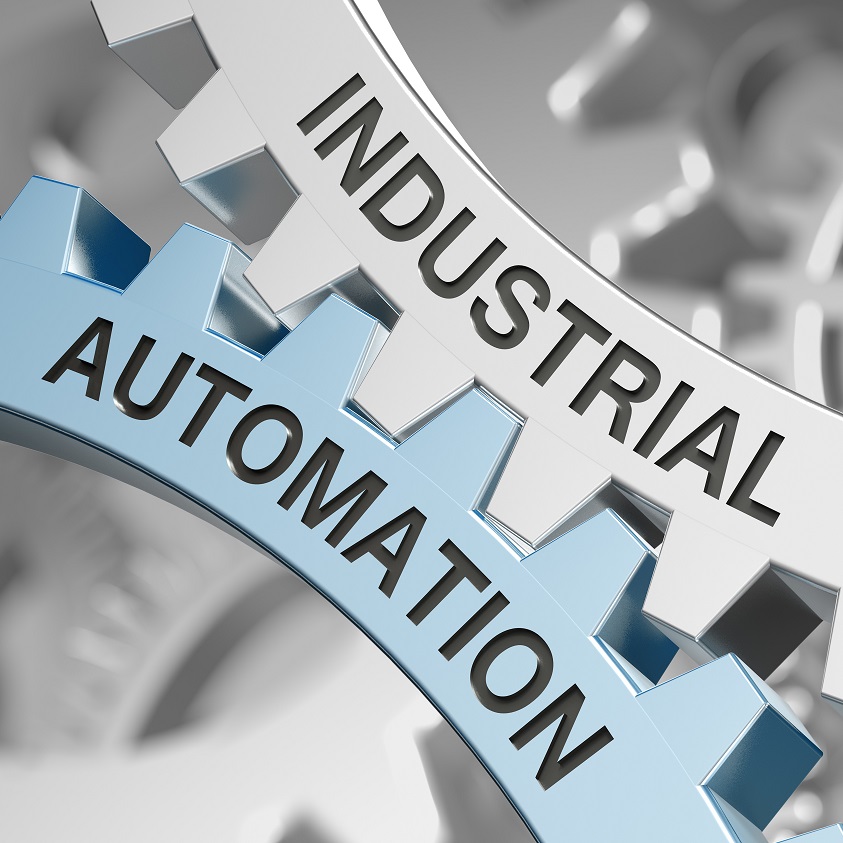 To help our customers manufacture and operate more efficiently and effectively with quality automation and management.
Quality workmanship brings quality customers.
If You Need Industrial Automation… We Can Help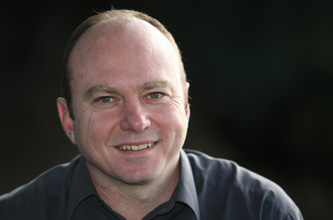 Quintin Smart
QUINTIN SMART
MIPENZ (Electrical) 
Quintin is a specialist in formulating control systems and automation. He has 17 years of experience in the delivery of control systems and electrical projects. He spent six years in the water and wastewater industry, three years in the brewing industry and eight years in the Petro-Chemical industry.
Some of Quintin's more notable projects:
Formulating the control systems and electrical strategy for Watercare Services.
Instigation and project formation of the Upper Mangatawhiri Mini Hydroelectric Plant.
Network Security Upgrade for Watercare Services Ltd, segregating the control system networks from corporate by two levels across a multitude of geographical disparate sites.
Design of modular, cost-effective remote terminal units for the monitoring of field values, integrated into the main SCADA system and historian using GPRS technology.
Electrical upgrade of the Ardmore Water Treatment Plant.
Automation of a 1500 Hl brew house using batch software. This included an 11% improvement on cycle time and an automated manufacturing execution system.
Automation of an Ammonia storage and distribution centre onto DCS for AECI Modderfontein.
Quintin has also been involved in projects where the automation was used by external systems to enhance total plant performance:
Pump station optimisation – Algorithms were developed to calculate the efficiency of each individual pump set. The most efficient pump set was assigned the first duty, ensuring maximum efficiency during operation. Dynamic head loss calculations were also implemented and it was found that by manipulating start and stop set points, fewer pumps could run for a longer period of time.
The result – significant energy savings with no loss in performance
Brewhouse optimisation – An automated system was developed where the planned production schedule was uploaded into a database. Brew batches were automatically posted based on certain process and business rules. Lost time due to operators not being at the control terminal has been eliminated.
The result – A significant increase in plant productivity.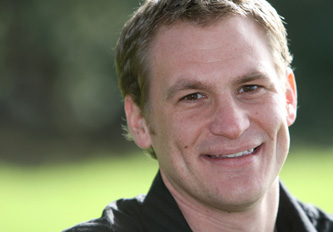 DAVID HALE
DAVID HALE
BEngTech
David is proficient in a wide range of process systems, developing strategies from an initial customer specification through to implementation and commissioning.
He has six years experience developing automation solutions for control systems and telemetry applications and has worked in the water, wastewater, oil and gas industries both in New Zealand and the United Kingdom.
David is also experienced in both the detailed design of hardware and software for automation systems
Some of David's more notable projects:
Control system migration from PLC to DeltaV DCS for the Huia and Ardmore water treatment plants.
SCADA and telemetry upgrades for Watercare Services pump stations including the design and commissioning of local panel mounted InTouch SCADA nodes.
Automation, MCC and electrical design of Thermal Hydrolysis Plant for a major wastewater treatment station in Aberdeen, Scotland.
Various Telemetry upgrade projects for Thames Water, England.
Implementation of an HMI and control system for a Shell GTL plant. As part of this project, he automated the creation of over 2000 graphics and typical control modules for the Honeywell Experion PKS Platform.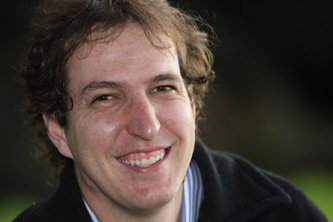 COENDRAAD BRAND
COENDRAAD BRAND
BE, Electronics BE (Hons), Information Security
Coenraad specialises in getting systems from different industries and various parts of the business to communicate effectively with one another. His focus is on integrating a range of technologies to add value and solve problems encountered between different systems.
Coenraad is a Level 4 certified VectaStar engineer and has over ten years of experience in developing and delivering products. He has also worked on projects in various information technologies and engineering disciplines.
Some of Coenraad's more notable projects:
Control systems design for an automated continuous mining machine.
RFID system design and integration for ore sampling and tracking in an iron ore mine
Software information systems development for pathology laboratories. This included integration between lab instruments and the business system for the automatic updating of sample data from the machines. It also included sample tracking and courier management systems, tracking the sample from source to destination.
Broadband RF network design, implementation and configuration specialising in Cambridge Broadband Networks' VectaStar equipment.
Telemetry solutions utilising GSM, TCP/IP and other communication technologies.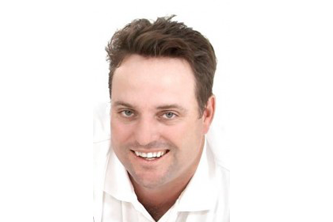 Raoul Viljoen
RAOUL VILJOEN
BSc Elec Eng, MBA, MIPENZ
Raoul uses his 20 years of commissioning, design, project and operational management experience to direct and deliver multi-disciplinary projects in a number of sectors and countries.
Recent operational management in the Telecommunications sector is particularly relevant to facilities projects where Raoul was responsible for a number of large complexes in New Zealand, including around 12,000 m2 of Datacenter and telecommunication equipment space and supporting infrastructure.
This period saw the implementation of a number of highly intrusive infrastructure projects in an environment that needed to continue operating 24×7.
Four years of capital and strategic planning in the Water and Wastewater sector, 5 years managing an IT team and 5 years commissioning, designing and project managing industrial installations also contribute to Raoul's broad management and technical experience.
The following projects reflect some key implementation experiences and sector competencies:
Systems projects, including a Computerised Maintenance Management System for Spark New Zealand, two SAP implementations and a quality tracking system implementation for the South African Breweries.
Operational management initiatives, including the negotiation of multi-year maintenance management contracts, energy supply contracts and organisational restructuring in a corporate demerger.
Communications and control technology projects, including the replacement and upgrade of radio telecommunications networks and control & automation systems in the Auckland water and wastewater infrastructure.
Multi-disciplinary facilities projects, including the construction of two 300 rack Tier 3 datacenters and a number of smaller data centers. Diesel generator, central chiller, large UPS and DC systems implementations in an operational telecommunications infrastructure.
Industrial control projects, including the replacement of a brewing batch control system in Africa, materials handling for a steel mill in Qatar, and the design, installation and commissioning of specialised high voltage Static VAR Compensator controller with a German project team. Other industrial projects include the electrical, control system and instrumentation replacement of a cement ball mill, a steel temper mill and the greenfields installation of a cement roller press mill.
Programme management relating to multiple concurrent 'Business as Usual' projects for New Zealand's largest Telco.
Raoul holds a Bachelor of Electrical Engineering and a Master of Business Administration, alongside a Diploma in Project Management. He is a registered member of the Institute of Professional Engineers of New Zealand.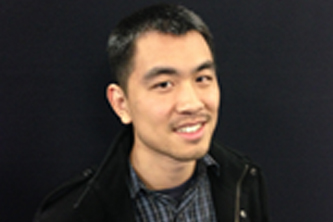 Martin Ma
MARTIN MA
ME, Mechatronics, BE (Hons.), Mechatronics
Martin has had 5 years experience working in the engineering profession, primarily dealing with water and wastewater industries. has had 5 years experience working in the engineering profession, primarily dealing with water and wastewater industries.
He has had extensive experience working with Wonderware's Archestra SCADA package, having had 2 major projects involving upgrading council SCADA systems from Citect and InTouch to Archestra.
Major projects include:
Development and commissioning Christchurch City Council's SCADA control system.
Development and commissioning of Hauraki District Council's SCADA control system.
Upgrade of Watercare Services InTouch SCADA control system.
Maintenance and support of New Zealand Wind Farms' SCADA control system
Development of driver software to allow communications between Semaphore Kingfisher RTUs and Depolox water analyzers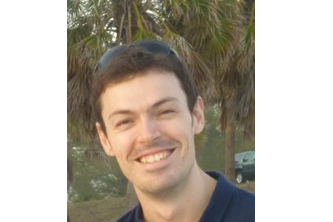 Stephen Price
STEPHEN PRICE
BSc Electronic Engineering
Stephen has 10 years experience as an Electrical Engineering Technician where he worked for Heathrow Airport as an Airfield Lighting Specialist for 7 of those years.
He complimented a multi-discipline apprenticeship with a Higher National Certificate in Electrical and Electronic Engineering, converting this into a Higher National Diploma and finally a 1st Class Bachelors Degree in Electronic Engineering.
Stephen has strong commissioning and fault finding skills, developed through coordinating time sensitive repair works with multiple parties in an operational environment.  He also developed skills in Building Management Systems, Facilities Engineering, HVAC and HV Airfield Lighting Systems.
Stephen joined Controlweb as a Graduate Control Systems Engineer in March 2015 where he is utilising his electrical skills to branch into control systems.  Some notable accomplishments in this regard include:
Reverse engineering MOSCAD process code and writing up of Functional Descriptions for a package of over 30 pump stations
Providing remote support and maintenance of a relatively large scale SCADA system for a Waikato based client
Commissioning of over 15 Lift Pump Stations containing Flygt Pump Controllers and Moxa RTU units and integrating into the SCADA system for a South Island client
Working in a team to upgrade a large scale Council SCADA system encompassing the development and commissioning of over 100 minor sites and 7 large treatment plants. This also included interfacing to a variety of different PLC's and RTU's.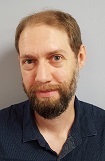 Konrad Seyfarth
KONRAD SEYFARTH
BEng (Mechatronics)
Certificate Project Management
Konrad qualified as a toolmaker and has 10 years' experience in a high-tech CNC machining environment where he gained valuable management and organizational skills in addition to his main activities of Design, CNC programming, Manufacturing and Quality Control.
In 2012 Konrad enrolled at Curtin University in Perth WA, for the 4-year Mechatronic Engineering degree, followed by a post-graduate Certificate in Project Management, also at Curtin. Konrad's final year "Assisted Finger Orthosis" project won first prize in the 2015 Curtin Commercial Innovation award.
Since joining ControlWeb, Konrad has gained hands-on experience and knowledge from working alongside industry experts, as a control system engineer.
Over the last two and a half years Konrad has become proficient in DeltaV and has been involved in various projects, including:
Development and commissioning of a control system at the new Warkworth water treatment plant
Development, implementation and integration of the new de-sludging system at Ardmore water treatment plant, including the migration from their old system on the live plant
Improvements to the control system software from upgrades at Waikato water treatment plant
If You Need Control Solutions… We Can Help You
Suite 6, Level 2
101 Station Rd
Penrose, Auckland, 1061
New Zealand
We Will Operate Everywhere We are working on exciting projects in multiple locations, operaating in a diverse range of industries. Always delivering tanglible results for our client. We are keen to hear about your project and how we can help deliver these results for you too. Get in touch with us now.